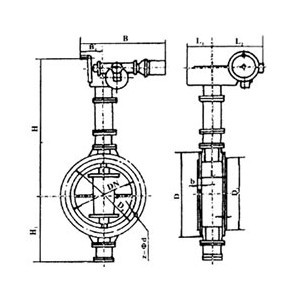 The use of sanitary diaphragm valve
Health level of the diaphragm valve used in fermentation tank, with typical cans, filling machine, aseptic filtration machine, water equipment, PW, WFI transmission and distribution, sterile liquid transportation, CIP and SIP. Pneumatic diaphragm valve is widely used in pharmaceutical, food and beverage, fluid equipment, cosmetics and other industries.
In biological pharmaceutical, wine, milk, beverage, steam production, food processing, disinfection equipment, water supply equipment in industry and in contact with drinking water ShuPeiShui equipment requires a lot of controls various diaphragm valve. As the heart parts of valve core, the sanitary quality of the diaphragm is directly related to the health of the masses. Diaphragm valve diaphragm health quality is under strict supervision departments for public health surveillance. Usually must according to the ministry of health "ShuPeiShui equipment and protective materials for domestic and drinking water hygiene safety evaluation standard" (2001), the requirement of detection: color, turbidity, odor and taste, pH, total soluble solids, oxygen consumption (O2), arsenic, cadmium, chromium (6), aluminum, lead, mercury, chloroform, volatile phenol (phenol) and total organic carbon (TOC), and other 16 regular project. When it is used in the food industry also need to according to the "food with rubber health standard" GB4806 detection, 1-1994 requirement. For a long time many wading diaphragm valve rely on foreign imports of products, so developed in conformity with the sanitary quality of diaphragm valve diaphragm has certain economic and social benefits.
Manual diaphragm valve with welding ring is used to adjust the spacing device design, reduce the difficulty of the welding work tank bottom structure is compact, applicable to the narrow space.
Pneumatic diaphragm valve can be installed in any position, medium flow to open and close the valve does not affect the structure is compact, pneumatic diaphragm valve is suitable for the narrow space a variety of surface polishing, no dead Angle can be automatic emptying.