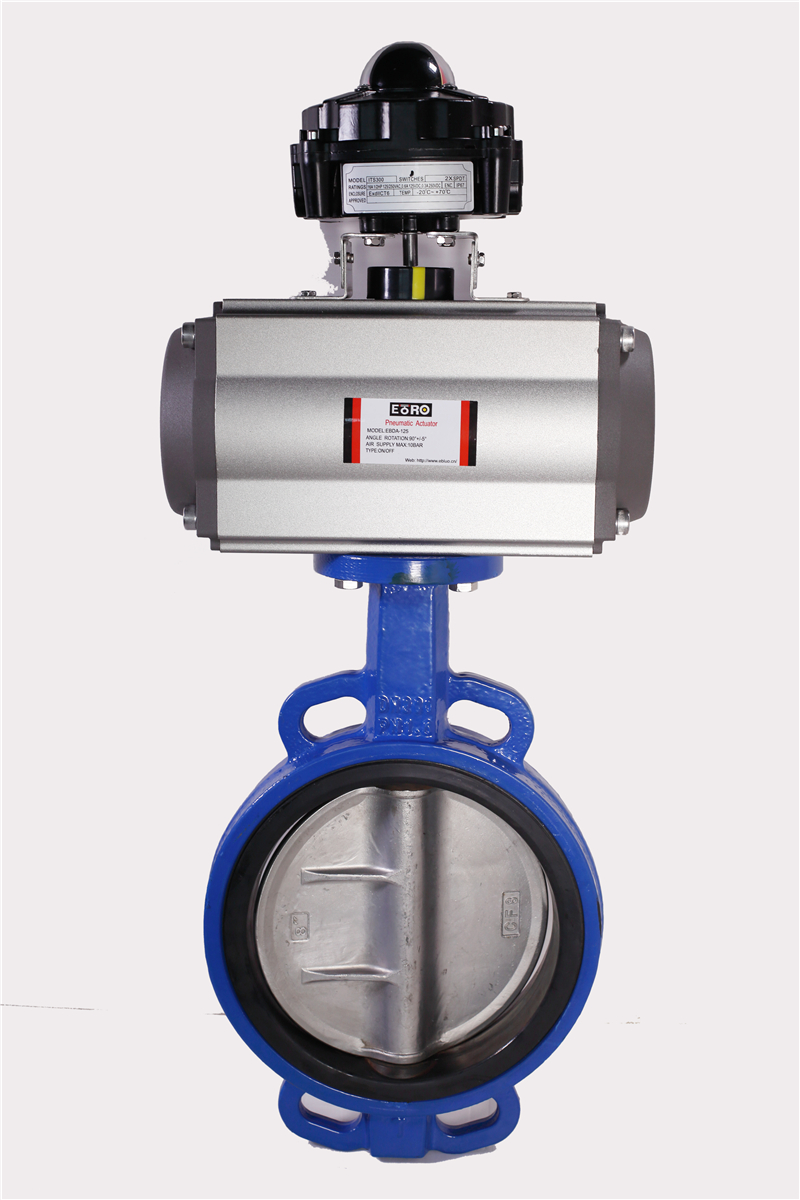 The structure characteristics of pneumatic butterfly valve to the clamp
Pneumatic butterfly valve is a pipeline to the clamp favoring conventional butterfly, has the advantages of simple structure, small flow resistance coefficient and flow curve tending to straight line, not stranded sundry. And light weight, easy installation, the advantages of driving torque is small. Pneumatic butterfly valve can be used to cut off the medium, but also for regulating the flow of medium. Driving device according to user requirements, can use manual, electric, pneumatic, etc. Choose different material parts, with different material of the sealing ring, can adapt to different medium, the working condition, cost and performance to achieve the best effect.
Pneumatic butterfly valve to the clamp of the scope of application:
Pneumatic butterfly valve to the clamp is suitable for the temperature of 120 ℃ or 150 ℃ or less or less, nominal pressure 1.6 MPa or less water supply and drainage, energy systems, and textile industries, especially suitable for two-way sealing and body easy to rust, to adjust flow and intercepting medium.
Pneumatic butterfly valve to the clamp structure features:
1, small and light, easy disassembling and maintenance, and can be installed in any position.
2, simple and compact structure, small operation torque, 90 ° rotating open quickly.
3, flow characteristic is straight line. Excellent regulation performance.
4, be used between the butterfly plate and the valve stem structure without pin, overcome the possible leak point.
5, butterfly plate adopts the cylindrical spherical shape, improves the sealing performance and prolong the service life of the valve, with pressure opening and closing more than 50000 times remain zero leakage.
6, seal can be replaced, and reliable sealing achieve two-way sealing.
7, the butterfly plate spray coating according to user requirements, such as nylon or ptfe.
8, the valve can be designed as flange connection and connection to the clamp.
9, can choose manual, electric or pneumatic drive way.